Communications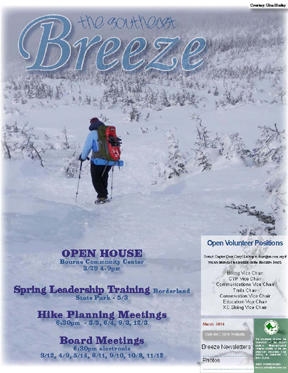 The Communications Committee produces the monthly chapter e-newsletter, the monthly chapter e-blast, the chapter website, the chapter annual report, any chapter brochures, all social networking (Facebook, Twitter, Linked In, etc.) and the Short Notice Email List (SNEL). Its personnel consists of the Committee Chair (a voting member of the SEM Executive Board), Committee Vice-Chair, Webmaster, and various Writers, Editors, Proofreaders, Assistants, and Moderators. Each and every volunteer contributes significantly to the smooth running of the committee!
The electronic
Breeze
(e-Breeze) newsletter is published monthly and e-mailed to the membership. It is also available on the chapter website. The e-BREEZE submission deadline is the 15th of the month before.
The electronic
Blast
(aka "chapterwide messaging") is published once a month and e-mailed to the membership.
GUIDELINES
e-Breeze Paid Advertisement Policy