Skiing
The SEM Ski Committee offers a variety of trips and ski instruction in the winter. Although the primary activity is cross country skiing, some trips also offer snowshoeing and downhill skiing. Some trips are multi-day trips occurring on major holiday weekends.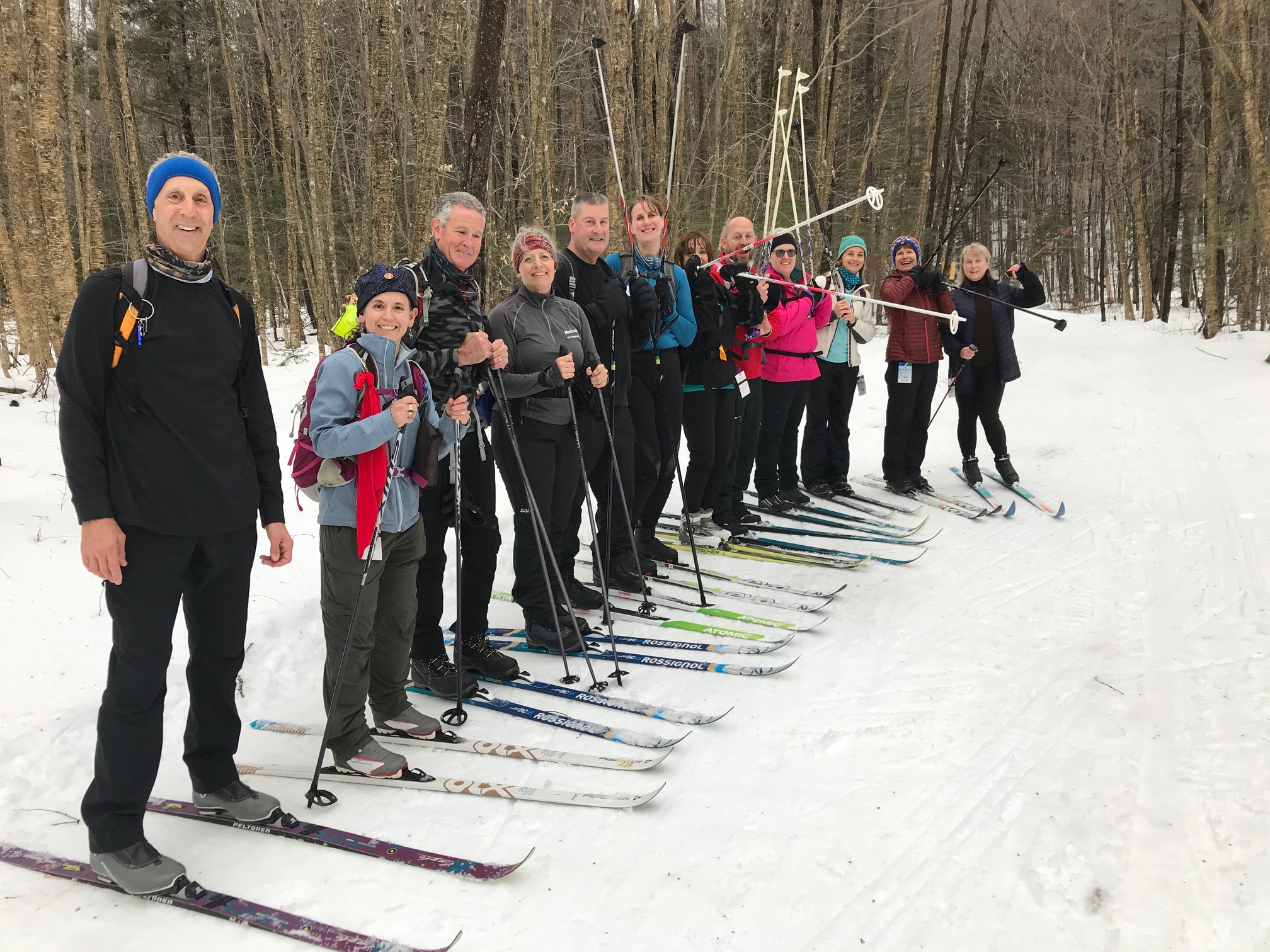 Call/email the leader or co-leader for additional details.
All participants in AMC activities are now required to sign the AMC waiver form provided by the leader.

We're always looking for new ski leaders! Contact the ski chair.
Activity Participation Policy
"AMC encourages involvement in its mission and activities, through its membership, programs, policies and procedures. Our goal is to be a community that is comfortable, inviting and accessible for people of any age, gender, race, religion, ethnicity, ability, sexual orientation, or socioeconomic status. Some AMC programs are designed for a certain age range of members or for a special activity or topic. However, any person who meets the minimum qualifications (skills, experience, fitness) established by the trip leader(s) for an activity is eligible to attend, if space is available."